Tekonsha Animal Hospital is a full-service veterinary medical facility, located in Tekonsha, MI. The professional and courteous staff at Tekonsha Animal Hospital seeks to provide the best possible medical, surgical and dental care for our highly-valued patients.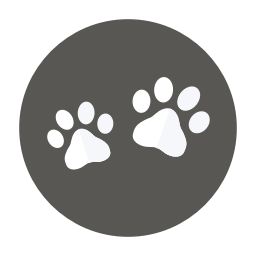 Meet Our Team
Our staff is always here to help when you need us most! Get to know the members of the Tekonsha Animal Hospital team.
Expert Services
Your pet is an important part of your family, and when he or she is ill, you want the best medical care available. We're here to help!
Request an Appointment Online
Save time and use our online appointment request form. We can't wait to see you and your furry friends!
NEW! Rabies Tags from Paw Finders
Beginning on January 2nd, we will be carrying Rabies tags that help retrieve lost pets. The tag will have a unique QR code that, when scanned, pulls up the owner's information, making it easy to reunite them with their lost pet. For more information, visit their website or give us a call!
Check Out Our New Online Pharmacy
Shop for your pet's favorite prescription food or their needed medication all in one place. We are excited to introduce our new online pharmacy. Click the button below to start shopping now!
The best possible care!
The veterinarians and staff at our clinic are ready to provide your pet with cutting edge veterinary medical care. From wellness exams and vaccines to advanced diagnostics and complex surgical procedures, your dog, cat or ferret will receive high quality care at our hospital.
Everyone treats your pet just like it was theirs. So compassionate and caring! My dogs have always loved everyone of the girls.
Everyone is always helpful and compassionate. Queenie likes to visit, even for a shot, because she gets attention and a treat.
Providing kind and compassionate care.


Hours
Mon, Tue: 8:00am - 5:30pm
Wed: 8:00am - 7:00pm
Thur: 8:00am - 5:00pm
Fri: 8:00am - 5:30pm
Sat: 8:00am - 12:00pm
Sun: Closed
After Hours Emergency Care Recommendations:
Download our app and connect with us on PetDesk!
Keeping up with your pet's health from your mobile device has never been easier! With our new app, you'll have all of your pet's health information in the palm of your hand. Consider it your pet's personal organizer app. Best of all it's free! Plus, you'll be able to communicate with us much easier:
Request appointments 24/7
Access your pet's medical records
Organize all of your pet's important information
Receive automatic reminders
Save notes, pics, and much more
Two-way texting with our team